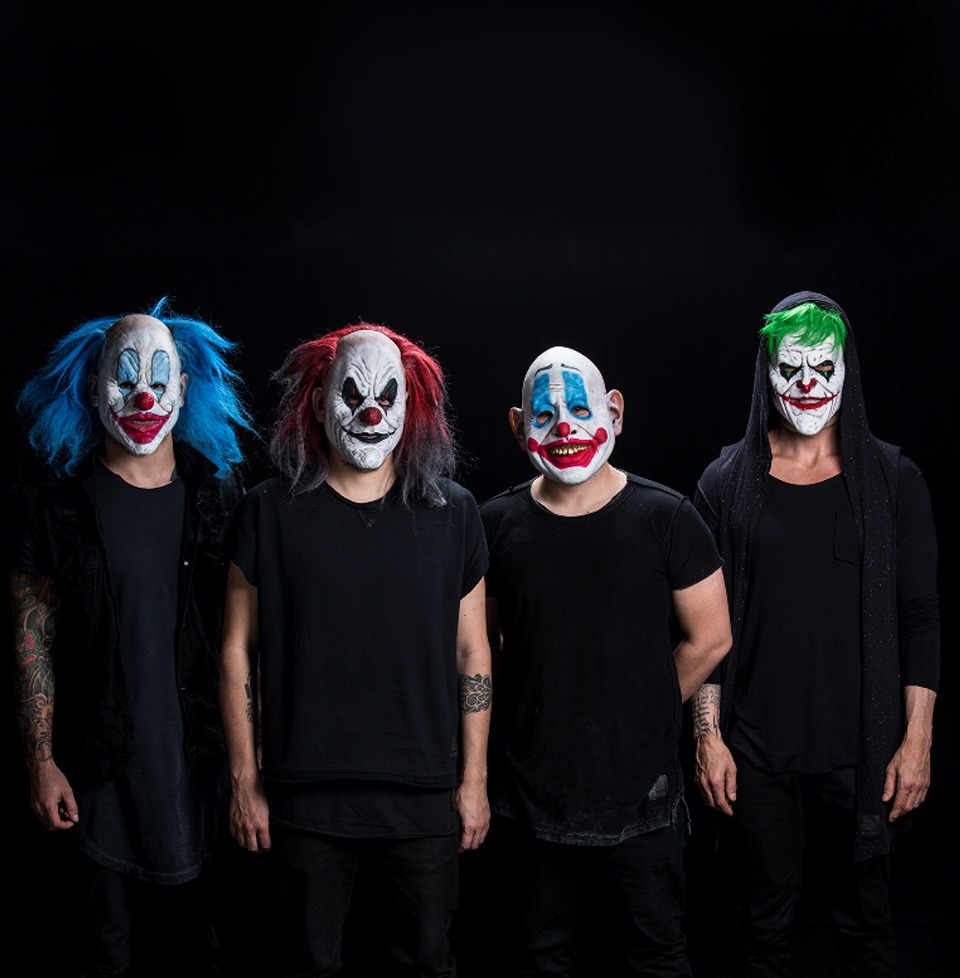 Age: 7
Hometown:  Florianópolis, Santa Catarina
Genre:  House, Techno, Tech House, Deep House
Contact:
A Liga ('The League') is a project that started at the Confraria Club in Florianópolis in April 2011. Now closed, the Confraria Club was one of the most important clubs focused on electronic music. Everything came up naturally in a party when the residents decided to play together for fun and closer to the public. Then, one of the members decided to bring masks and that is how A Liga was born.
It started with six members, but eventually it came down to four performers: Ledy, Gordon, Fritz and Vox. All the DJs are also producers and consider the group as a family. They became one of the great Brazilian projects in the electronic scene. A Liga already played at the Kaballah Festival, Playground Festival, Green Valley and Rock in Rio. They also opened Miley Cyrus' concerts.
At the beginning, they would vary the masks. But with the project consolidation, the group decided to produce original clown masks always remembering the essence of their group: have parties, have music, have fun. Usually there are two DJs mixing, one VJ behind the screen, and one pumping up the crowd, taking photos and distributing drinks and gifts. While most of the DJs are known by their music, A Liga is known by their performers and show and active interaction with the public each time.